Trinity Necklace
Trinity Necklace (Intermediate)
Trinity is an embellished version of European 4-in-1 with delicate beads and rings that create a classic art-deco style. It has a lacey look and a grandiose feel, with fun fringe hanging from the Y in the center. Nadja created this pattern exclusively for Blue Buddha Boutique. Customize your kit below choosing from our many colors of seed beads. You can also choose to upgrade your kit with a la carte metal seed beads.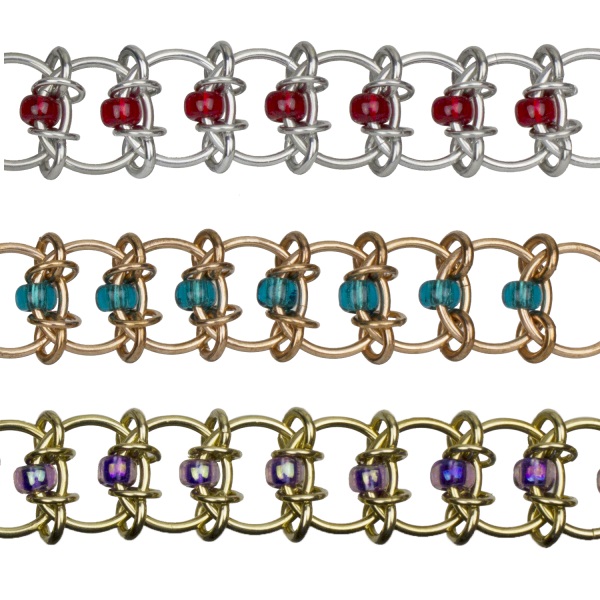 Please note: We are updating our recipe to advise that a single H18 ring is used as a clasp ring rather than the previously given T18. All kits will now include H18 clasp point rings.
Prerequisite: Proficiency in at least 3 chainmaille weaves, including European 4-in-1 (Mesh).